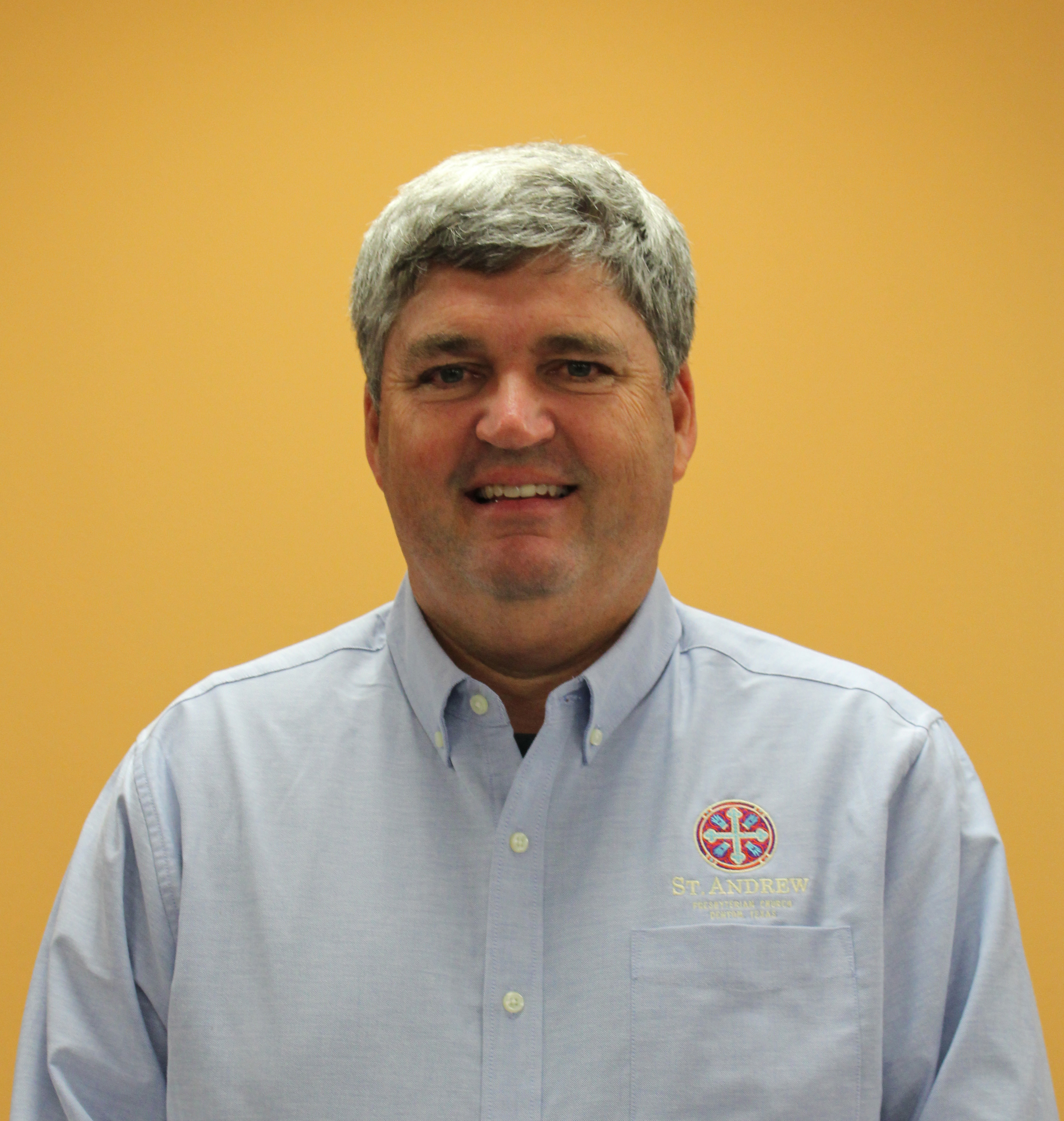 Sunday we begin Advent, and with it the preaching focus on stories that give shape and meaning to our Advent and Christmas celebrations. Last Sunday in a preview of Advent, we reflected on the story of Zechariah, John the Baptist's father, being struck mute for his unwillingness to believe that his wife would bear a son after being barren for many years. In the following weeks, we will reflect on the following biblical stories: angels visiting Mary and Joseph in the dark of the night; Mary and her cousin Elizabeth sharing time together during their pregnancies; John the Baptist; angels in the skies; an inn with no room for pregnant Mary; and we finish with the story of the wise men traveling to see the Christ-child. As we hear the familiar stories of our faith, non-biblical stories will also be told (last Sunday I shared how an Advent calendar has been part of my family's Advent/Christmas tradition for years). In addition to the stories in the sermons, the Advent devotional guide (developed by the Adult Faith Formation committee) shares stories by various members of St. Andrew. Listen to the stories, read the stories, and remember your own stories as we discover anew the God who came into our world in the Christ-child centuries ago, the God who continues to engage us in our lives today.
Please join the Prime Timers for our Christmas potluck luncheon on Friday, December 1, 2017! We will meet in the choir room (fourth floor off the elevator) at 12:30pm and our entertainment will be St. Andrew soloists
Nicole Stover and Matthew Morales.
Our special guest organist will be Lurline DuPree.
Come start the Christmas season and hear some great music!
Bring your appetite and your favorite food to share. If you have a friend you want to bring, they are
welcome. If you know ahead of time that you are coming and what you are bringing, please email Clarice Luce at
mamaluce_29@yahoo.com
. Hope to see you there!
Denton Holiday Lighting Festival
Friday, December 1
Walk the sidewalks illuminated by the warm glow of luminarias, sip hot wassail with folks that visit, or spend time in the Sanctuary in prayer--join us at our festival stage on the corner of Oak and Bolivar streets at the Denton Holiday Lighting Festival. Programs include a nativity scene from the children cast in our Christmas pageant and caroling from both our youth and adult choirs. This is a wonderful opportunity to share the true spirit of the season. Festivities begin at 5:30pm.
Denton Historic Home Tours
As partners in the Denton Main Street Association, join us in reaching out beyond St. Andrew's walls into the community at Denton's Historic Holiday Home Tours! Organizer Randy Hunt is again looking for docents to assist during the Home Tours on Saturday, December 2, from 1:00pm until 5:00pm. There is also a welcome party on December 1, from 7:00pm until 9:00pm (after the Lighting Festival) at Randy's beautiful Oak Street home, when we can enjoy refreshments and preview the lovely homes. Serving as a docent simply means offering the hosts assistance in greeting guests, and all of us who assisted last year thoroughly enjoyed it! Tickets to view the homes are also available. For more information and to sign up, contact Judy Stoughton at 940-383-2682 or at candjstoughton@aol.com.
Sunday, December 3
Fellowship Hall, 9am-10:30am
The annual Market for Mission, sponsored by the St. Andrew Mission Committee, will be held on Sunday morning, December 3. There will be SERRV crafts with gifts costing $25 and under, including Christmas decorations and nativity sets. They are made by artisans from around the globe. SERRV enables them to receive fair market prices for their hard work, helping to reduce poverty in developing countries. Church groups as well as St. Andrew Mission Partners will also be represented. They will be selling goods to raise money for their projects and will have information available. A continental breakfast will be served starting at 9 AM. Come shop the Market for your Christmas gift giving this year. See you there.
Advent Music and Flowers
December 3 is the final day to honor or remember family and friends by donating to the Christmas Music and Flower campaign. Forms for you to fill out and a folder for your donation are available in the church office.
The names of those honored and remembered will be listed in the Christmas Eve worship bulletin.
A "blue" Christmas service will be held on Wednesday, December 6 at 6:30pm in the Sanctuary. This service acknowledges that for some the holiday season brings ambivalence -- joy and excitement, but also sadness as we are reminded of our brokenness and loss. As we gather in the Sanctuary, there will be a time of reflection and prayer for those who want to step away from the hustle and bustle of their December activities. Stephen Ministers will be available during the service for prayer time with any who desire.
Angel Tree Tags Are Available
Due December 6
The tree is up and the angel tags are now available in the narthex for both the Goodland Academy and the Treehouse students. Each child has multiple tags, so please be aware of which tag you choose and make sure it correlates with the same code on the sign up sheet. We ask that all gifts be wrapped and returned to the tree in the narthex or the church office by Wednesday, December 6.
If you had trouble finding a parking spot due to the lot across Bolivar Street being closed for an upgrade, you might try to find spots in the following places: on the southwest side of the church is additional church parking that can be accessed from the alley that runs between McKinney St. and Oak St.; on the northeast corner of McKinney and Bolivar streets is the Daybreak parking lot; and the Frontier parking lot across Oak St. from the church (they do not officially allow parking, but they have not towed cars on Sunday morning). As always, if mobility comes easily to you, please park further away and walk so that those for whom mobility is an issue can find spots closer to the church.
Presbyterian Women
Women of St. Andrew and Friends, please mark your calendars for
Saturday, December 9
! The Denton Association of Christian Women will have a Christmas Carol Sing and Potluck from 5:00pm to 7:00pm at First United Methodist Church, 201 South Locust Street. We will meet in Miller Center where w
e will share our potluck meal and Mabel Devereaux will lead us in singing carols. For more information, contact Linda Heilig, PW Moderator.
Presbyterian Women will meet on Tuesday, December 5 from 9:30am until 11:00am in the church Parlor. Refreshments will be served by Circle II and Christmas Program by Peggy Capps and friend! We will present an Honorary Life Membership Award and
install the new and continuing PW officers for 2018.
Saturday, December 9


Parents' Night Out (PNO) is a program for the young families of St. Andrew. The program has a two-fold purpose: it gives parents an opportunity to spend quality time together without their children and it gives the children an evening of fun, age-appropriate activities with their friends at St. Andrew. The evening runs from 4:00pm-8:00pm for infants-3 year olds in the Nursery. In the Rec. Center, 4 year olds-elementary age will meet from 4:00pm-9:00pm. We ask parents to make reservations no later than Thursday, the week of PNO. Please email Ms. Sue at: toddlerqueen2@gmail.com, or call 940-300-9262, for reservations.
Service of Lessons and Carols
Sunday, December 10, 10:30am
Join us for our annual "Lessons and Carols" worship service. This classic service tells the story of Christ's birth through scripture readings and traditional carols. There will be selections by the St. Andrew Chancel Choir and Handbell Choir, and the carols will be accompanied by brass. Please tell your friends!
Communion Servers Needed on Christmas Eve
Wanted: Elders and Deacons (active or inactive) to serve communion at the 7:00pm Christmas Eve worship service, Sunday, December 24. Please email or call Mary Jo North at maryjonorth@gmail.com or 512-818-4188 if you can serve.
Advent Devotional Corrections
Edie and Frank Chavira were incorrectly listed as Edie and Fred Chavira. December 13-14 was submitted by Jake Blosser.
Need Help Signing Up on St. Andrew Connect?
St. Andrew Connect is a new way for the church to better serve its members. Using St. Andrew Connect, we can share information between groups (committees, Sunday School classes, Youth Group, etc.) more easily. Members can also update their contact information and set up online giving themselves. There is also a mobile app so that you can take this information on the go!
We are inviting you to St. Andrew Connect so that you can update your information. We will use that information for our new printed membership directory.
Look for volunteers in the Narthex
for the next few Sundays
between Sunday School and the church service, as well as after the service. Volunteers will also be available from 5-5:30pm at Advent Adventure, November 29.
St. Andrew Scenes Spectacular


The St. Andrew Scenes Spectacular team would like you to be a part of "Our Favorite Things" and we are beginning preparations for our next show in the spring of 2018! We are hoping to welcome new cast members (singers, dancers, and actors), volunteers, and backstage crew members for our annual musical theater performance. Visit us at our table in the Narthex, starting 1/3/2017 for more information and to sign up with your special talent. Please keep an eye out for future announcements.
Small Canned Ham, Canned Peas, Canned Sweet Potatoes, Canned Fruit
Optional: Baby Food, Sugar, Flour
Please return your non-perishable donations for the Denton Community Food Center to the collection bin by the Coke machine near Fellowship Hall. Thank You!
Sunday, Dec. 3


9:00am Market for Mission, Fellowship Hall

Calendar



Men's Book Study
Thursday, November 30
8am, Upper Park Cafe
222 W. Hickory

Prime Time
Friday, December 1
12:30pm, Adult Choir Room

Denton Holiday Lighting Festival
Friday, December 1
5pm, Front Lawn

Market for Mission
Sunday, December 3
9am-10:30am, Fellowship Hall

Christmas Pageant Rehearsal
Sunday, December 3
11:30am, Parlor and Sanctuary

Theology on Tap
Monday, December 4
6:30pm, Denton County Brewing Co.
200 E. McKinney

New Officer Training
Monday, December 4
7pm, Room 206/208

Presbyterian Women
Tuesday, December 5
9:30am, Parlor

Blue Christmas Worship Service
Wednesday, December 6
6:30pm, Sanctuary

Parents' Night Out
Saturday, December 9
4pm, Rec Center

Service of Lessons and Carols
Sunday, December 10
10:30am, Sanctuary

Christmas Pageant and Dinner
Sunday, December 10
5pm, Sanctuary